"If you run into a problem you have to fess up quickly and keep the lines of communication open."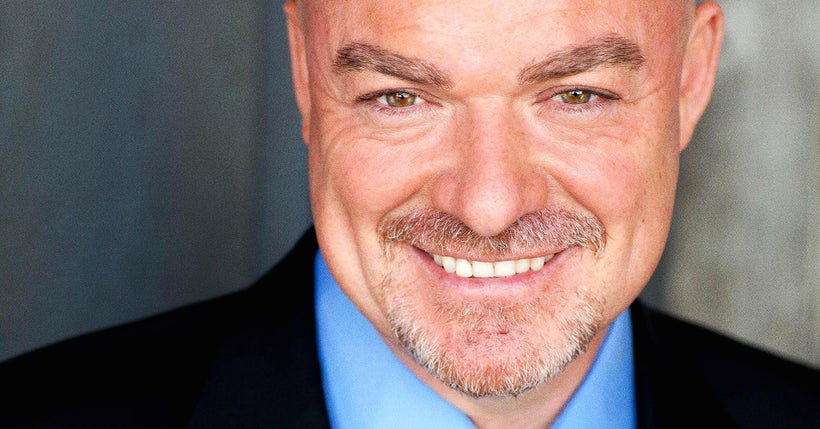 I had the pleasure of Interviewing Sean Conlon. Sean is an Irish-American real estate entrepreneur (self-made), investor and host of CNBC's "The Deed: Chicago." On "The Deed: Chicago" he throws a lifeline to investors who are underwater, and joined the show in order to "pay it forward" after having made plenty of mistakes and encountering setbacks of his own throughout his career. He started from nothing and came to America with only $500, and today he is one of the top real estate brokers and merchant bankers in North America as CEO of Conlon & Co and Conlon real estate.
Yitzi: Thank you so much for doing this with us! What is your "backstory"?
I am a true product of the American Dream, hailing from the small village of Rathangan in County Kildare, Ireland. I came to the states in 1990 with an education from the Dublin Institute of Technology's College of Marketing and Design, a two-year stint at Lehman Brothers in London and an appetite to learn. My beginnings working as a janitor in the U.S. were humble, and it was only through sheer determination that I found my first steps towards success. In 1993, I joined one of Chicago's top real estate firms at the time, and within only a few short years my sales approached $200 million annually. There was only one reason for this: I outworked my competition.
I founded Conlon & Co., a real estate merchant bank, in early 2000. Conlon & Co started and managed two successful investment funds: a $100 million mezzanine lending fund which provided financing on over $1 billion of development projects as well as a $50 million real estate opportunity which acquired distressed property in Chicago and the Southeast during the 2008 – 2011 economic crisis. Sussex & Reilly ("Sussex") was also launched in early 2000. Starting as a modest, 10-person operation, Sussex quickly grew, expanding into a 300-plus-employee business accounting for more than $1 billion in annual sales. I sold the firm, bought it back and then subsequently re-sold the company between 2006 and 2007. This allowed me to pursue other real estate and development ventures, chiefly among them, CONLON: A Real Estate Company ("CONLON"). In 2009, I opened the doors to CONLON, and I haven't looked back since. In June 2013, CONLON aligned with Christie's International Real Estate to help bolster business to the uppermost echelons of the Chicago market.
In 2016, I was asked to be the host for CNBC's newest original series "The Deed" which gives an unflinching look at how fortunes are really made in the unpredictable and cutthroat world of real estate flipping and development.
Most recently, I launched Conlon Capital, which focuses on commercial real estate lending to offer a wider range of services, compete with larger firms, and capitalize on a strong local market and choice opportunities nationwide.
A former college dropout, I was able to return to the academic world and graduated from DePaul University with a Bachelor of Arts in June 2016 – a testament that there's always room for second chances in life if you are willing to put forth the effort.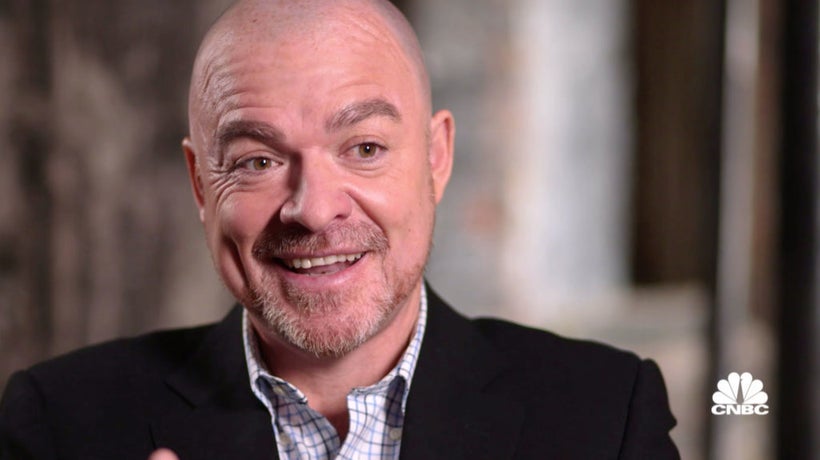 Yitzi: Which person or which company do you most admire and why?
My father was the consummate dreamer! He built our family a small home in Rathangan and one of my most vivid memories was when I was 12 or 13, the bank came back to take back the house as we heading into foreclosure and I saw the devastation in my mother. This ingrained at a very early age the importance and significance of home ownership, little did I know this would be the career path I later chose in life. Invariably, my father got up the next day and went at his next business venture without loss of enthusiasm and taught me it was OK to dream, he taught me that I could be something else. Naturally, my mother rained on my parade and made me understand that to realize those dreams, that I had to put in hard work and get an education. I am eternally grateful to both of them for installing these qualities into me which have helped me navigate my path to this day.
Yitzi: How have you used your success to bring goodness to the world?
My sister Fiona and I established the Conlon Wildlife Foundation as a public charity in 2007 to fulfill a lifelong ambition to aid animal welfare worldwide. Growing up in a household filled with various types of domestic and native animals instilled in both of us a love of all living things. From the pet dogs and cats, mostly strays that wandered into their garden to injured birds/hedgehogs/foxes etc., all were given sanctuary. Through personal experiences gained whilst working voluntarily in various rescue centers worldwide, we witnessed independent animal welfare organizations struggling to meet daily demands due to limited funding and manpower. Individuals wanting to make a difference established these rescue centers, and they sacrifice their daily lives, income, and every available minute to continue to provide vital services to those animals in the direst situations. This need inspired both Fiona and I to create the foundation along with our brother Kieran. The Conlon Wildlife Foundation's aim is not to set up an animal rescue center or a wildlife project, it is to raise funds and/or manpower (direct volunteers) to aid already existing independently functioning organizations that depend almost entirely on public donations of funds and time. Over the years, the foundation has supported projects worldwide including EHRA which raised funds to purchase elephants before they could be sold to be hunted, Elephant Family, Animal Rescue Kerala where funds were raised to found a dog rescue, Hacienda Santa Martha where we raised funds to help rescued circus animals, AHAR, Kildare Animal Foundation, Dog Trust, The Atlantic Salmon Trust, COTERC, in addition to many others in the United States.
Yitzi: What are your "5 things I wish someone told me when I first started" and why?
Winston Churchill once said that leaders are inspired by mountain tops but matured by valleys…well here is my valley. One month before 9/11, I acquired the Ambassador West Hotel with the idea of ultimately converting it to condominiums. For those of you unfamiliar with the Ambassador, it had, in Chicago the cache of a Ritz-Carlton or the Four Seasons. The first mistake I made was to decline an opportunity to flip it for 50% more than what we paid for it. I had made the mistake of being in love with my project. The second failure was not anticipating 9/11 which I may be forgiven, but there I was; I had a deal which was $75MM going sideways very quickly and threatening to pull all the partners down with it and my partners panicked and left me to take the lead. So, I galvanized myself and went directly to the bank to find a solution. This developed into a weekly workout meeting over the course of 14 months. In the end, I was able to stabilize the property. Then my "on-the-lam" partners became overly confident in the deal and in the conditions in the market place and offered to buy me out. As you can imagine, I had lost my love for the deal, so I took arm and leg and left. What I learned from this experience is:
(1) If you run into a problem you have to fess up quickly and keep the lines of communication open
(2) Nobody ever went broke taking a profit. (To this day, that particular bank continues to lend me money and we still do a lot of business together).
There is no end of nautical terminology being used, i.e. batting down the hatches, tack into the wind, sail through the storm, or a more commonly used expression – shipwrecked. But it is said smooth seas do not make skillful sailors. In 2008, my company Conlon & Co was part of a larger fund that had provided mezzanine equity for over $1.2BN in real estate construction all over North America. Fortunately enough, my partners and I were able to rescue of all of the investors and my capital on the construction projects which was unheard during that time. I survived it and it taught me a valuable lesson:
3) If you get up every day invariably the sun will rise and that one needs to always prepare for the worst possible outcome and then hope and work for the best.
Also...
4) It's not about luck. It's about hard work. Make hay while the sun shines.
5) Read everything and anything you can.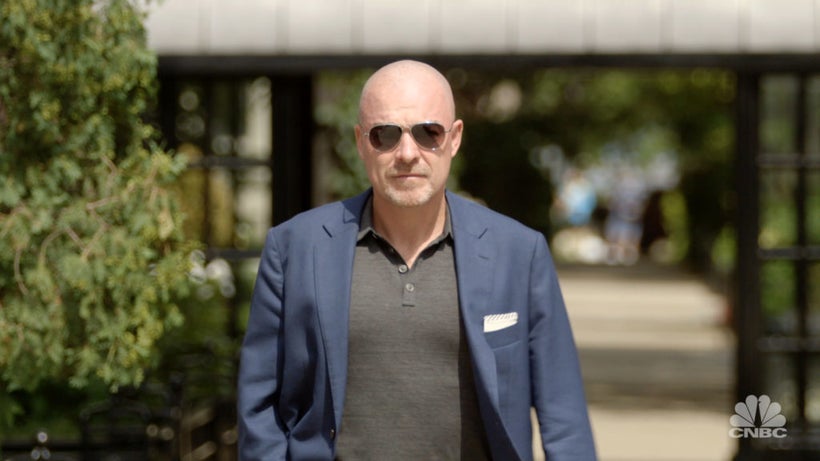 Yitzi: What advice would you have to young entrepreneurs about either making those same types of mistake, or trying to avoid them?
It's not about luck. Firstly, I would absolutely credit my success with my willingness to outwork my competitors; when you are selling houses, that is all one has to differentiate themselves from the pack particularly when you are starting out and have no assets. Secondly, I can't stress how important it is to read everything and anything you can. Read about people who achieve great things, about anything that is inspiring to you and anything that allows you to dream! Remember, they say "Build Your Own Dreams, Or Someone Else Will Hire You To Build Theirs". Lastly, consistency in everything we do! People who call the most, reach out the most, frankly work the most...make the most. While I'm a big believer in life balance, I also believe you make hay while the sun shines. We are in an incredible market right now and I believe we have several more years of this to come. If you're not hopeful and optimistic, then you just give up. You have to take the long hard look and just believe that if you're consistent, you will succeed.
Yitzi: This was fantastic. Thank you so much!